For the second consecutive year, Simon Scott has been selected to participate to a culinary event at the So Sofitel hotel in Bangkok, Thailand.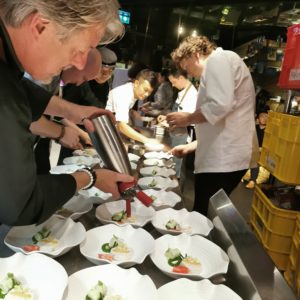 The event included eight Chefs from different nationalities and different countries/continents. The aim being to prepare Gala dinners for around 100 VIP's during 4 evenings, and at the end, to participate to a "MasterChefs" style competition.
The competition took place in front of 160 guests who were able to taste and judge each dish prepared by each of the 4 teams. As Captain of his team, Simon Scott won, for the 2nd year running, the "People's Choice Award". He was able to show his talent and creativity using local ingredients with his own personal touch.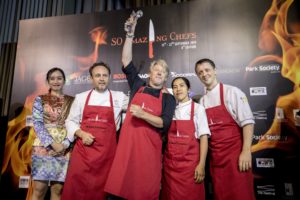 Read the article "Le chef castrais Simon Scott récompensé dans une «battle» à Bangkok" on LaDepeche.fr website (French)