To inform you
If you'd like to know what's happening at the Bistrot Saveurs, what the Chef is up to, you're at the right place!
# SAVEURS N'GROOVE!
Posted on
Our SAVEURS N'GROOVE evenings are back! Our first date for 2023 will be friday 3rd february.
Come join us for an informal evening! We propose 4 'tasters' and new creations, at the special price of 30€ (drinks excl). While enjoying your food, DJ BENA will please your ears with classics from Aretha Franklin to Bruno Mars, De La Soul, Prince and many more!
Don't forget to call us to book your table, on 0563 50 11 45.
See you soon!
# Summer Holidays!
Posted on
It is time for us to take a break!
The restaurant will be closed from the 6th till the 23rd August.
We will happily see you again at the end of the month, in great shape and with new ideas!
You'll still be able to enjoy dinner on our secluded terrasse during the warm evenings at the end of the summer, don't forget to ask for it when booking your table.
Have a great summer, look after yourselves and see you soon!
# Take Away Menu for Xmas and New Year's Eve!
Posted on
For those of you who'd rather avoid the crowds and stay home to celebrate without hassle, Simon Scott has created a Take Away Menu, with easy heating instructions.
If you are interested, please do not hesitate to call us on 0563501145 for more details.
# Life at Bistrot Saveurs in the time of curfew!
Posted on
At Bistrot Saveurs, we believe that a dinning experience should be relaxing and pleasant. Therefore, during the curfew, we have decided to close in the evening and just do take aways. This will allow you to enjoy delicious food in the comfort of your own home, without looking at the clock.
You can check our choice of dishes on our Facebook page or Instagram.
We will remain opened for our lunch service.
Do not hesitate to order your take away meals on 0563501145.
# SAVEURS N'GROOVE!
Posted on
BISTROT SAVEURS INNOVATES!
Once a month, we propose an evening during which you can discover some "Tasters", elaborated by the Chef SIMON SCOTT, with DJ BENA on the decks!
Enjoy the FUNK/SOUL atmosphere, while delecting yourself with 6 tasters inspired by the Chef's travels, and let the music guide you to the dancefloor!
This special evening will take place the 1st thursday of each month, from 7.30pm.
25€ per person for 6 Tasters, drinks excluded.
Reservations on 0563.50.11.45.
# Christmas is coming!
Posted on
Looking for special presents for special people?
We can help!
Why not offer a privileged moment over a delicious meal? We propose invitations according to your budget and requirements. We also have a "package deal" with a glass of champagne, 2 glasses of wine, our "Découverte" Menu and coffee included, 150€ for 2.
Or maybe a cooking class with the Chef? Once a month Simon Scott shares his passion and technics at the rate of 90€ per person, including lunch.
For more details, please call us on 0563.50.11.45.
# Simon Scott goes to Bangkok!
Posted on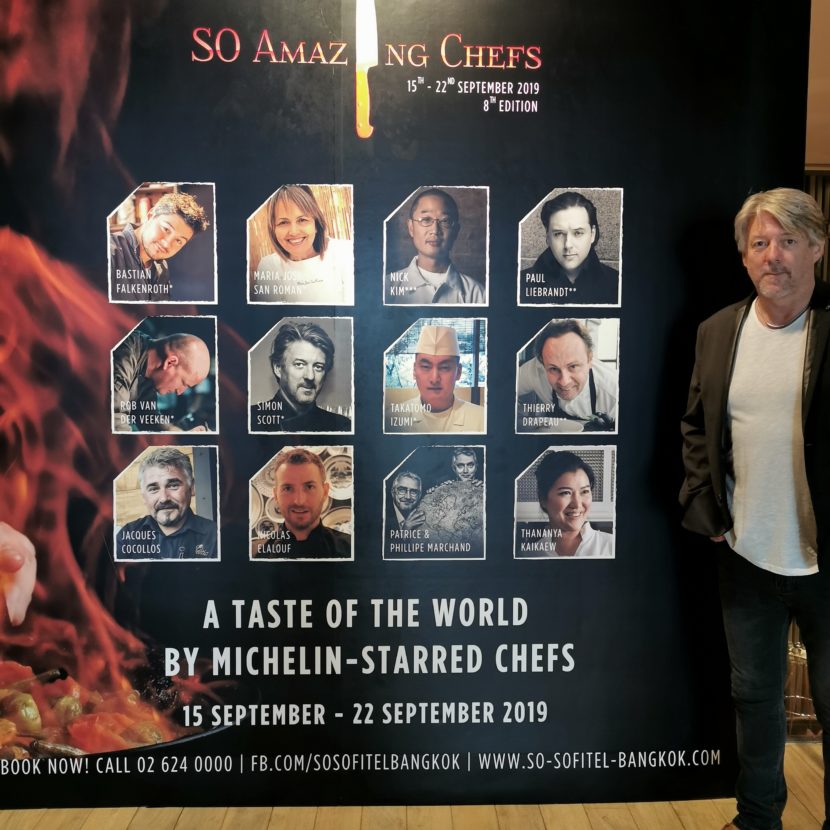 For the second consecutive year, Simon Scott has been selected to participate to a culinary event at the So Sofitel hotel in Bangkok, Thailand.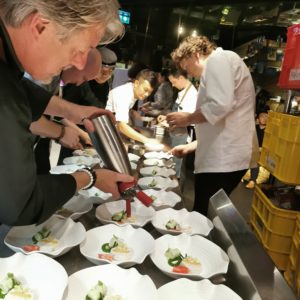 The event included eight Chefs from different nationalities and different countries/continents. The aim being to prepare Gala dinners for around 100 VIP's during 4 evenings, and at the end, to participate to a "MasterChefs" style competition.
The competition took place in front of 160 guests who were able to taste and judge each dish prepared by each of the 4 teams. As Captain of his team, Simon Scott won, for the 2nd year running, the "People's Choice Award". He was able to show his talent and creativity using local ingredients with his own personal touch.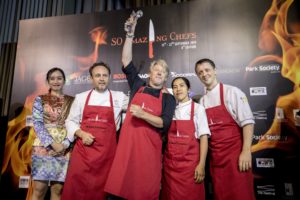 Read the article "Le chef castrais Simon Scott récompensé dans une «battle» à Bangkok" on LaDepeche.fr website (French)
# SO Amazing Chefs 2019
Posted on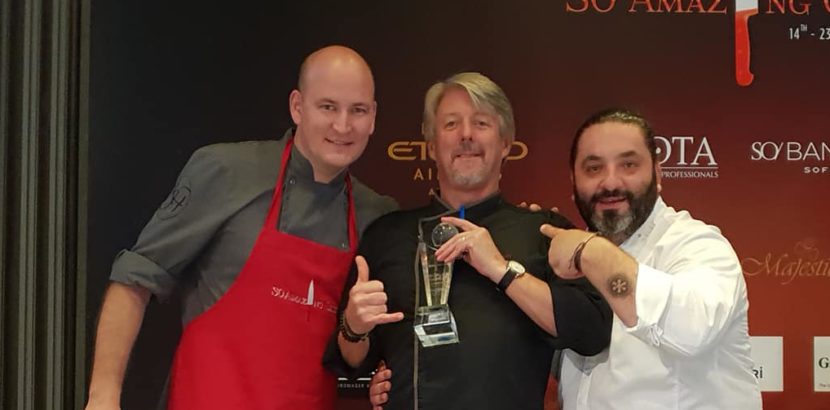 After receiving the 'Audience's price' during the 7th edition of the SO Amazing Chefs, Simon Scott will take part to the event again for its 8th edition, wich will take place again at the SO Sofitel in Bangkok, Thailand, between the 15th and the 22nd september 2019.
SO Amazing Chefs 2018 (Video)